---
---
Presently we have following vacancies in our College - NEW
Contact for appointment at 9864044656 or email at director.gea@gmail.com
Post : Associate Professor/Assistant Professor / Lecturer in Physiotherapy - NEW
Number of Post : 2 nos. (two)
Qualification : Master of Physiotherapy (Cardio - 1 post & Neurology - 1 post).
Salary : Attractive (negotiable).
Experience : Preferable
Post : Associate Professor/Assistant Professor / Lecturer in Medical Laboratory Department - NEW
Number of Post : 1 nos. (one)
Qualification : MMLT (Pathology/Haematology & Blood Bank) or equivalent.
Salary : Attractive (negotiable)
---
Click here to find the fee structure
---
Click here to know about the courses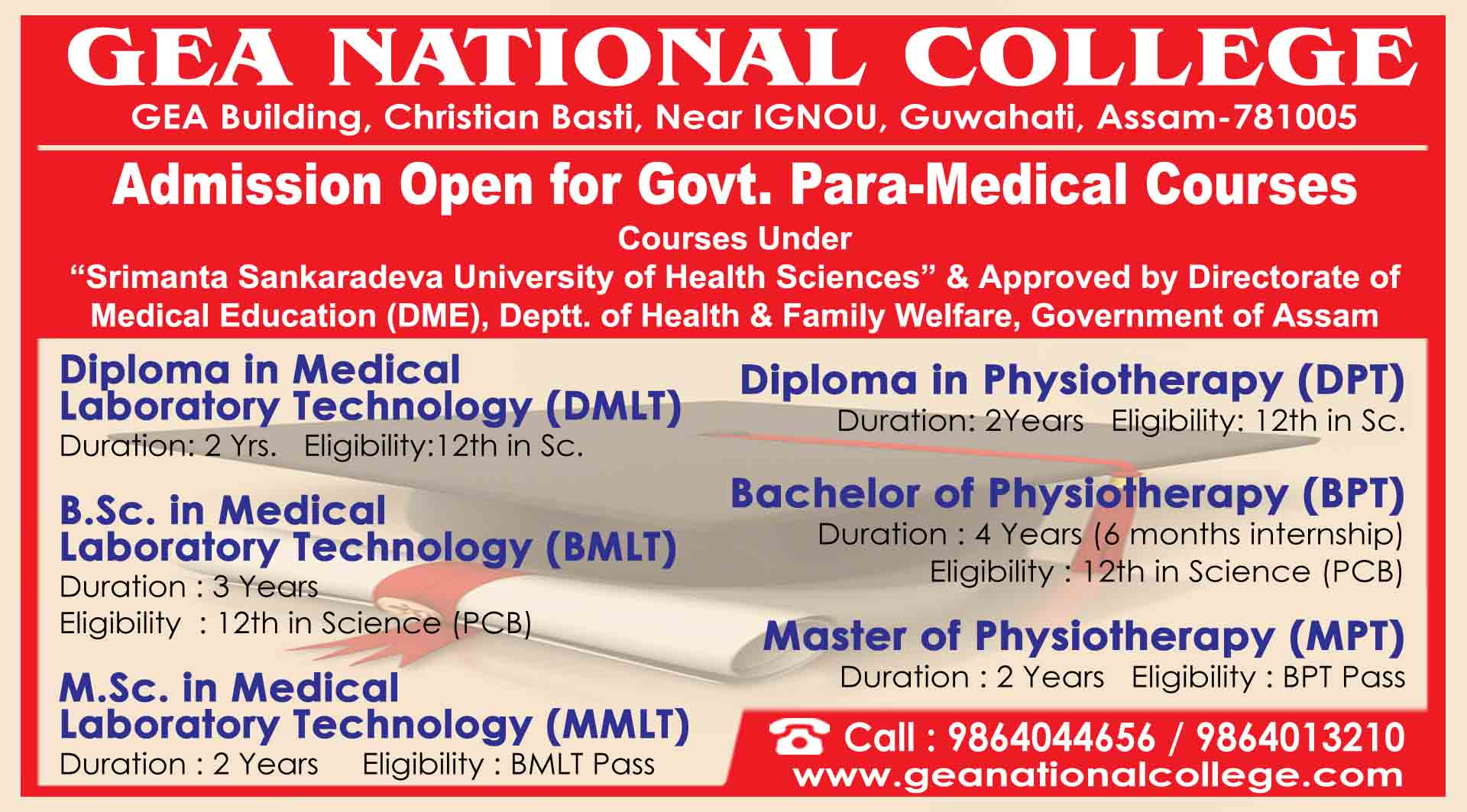 ---
This is a special opportunity for Direct Admissions to the Government Paramedical Courses.
Admissions will be done as per rules, regulations and guidelines of Director of Medical Education, Dptt. of Health & Family Welfare, Govt. of Assam and Srimanta Sankaradeva University of Health Sciences.
---
Students and Parents can also pay the fee through our ONLINE_PAYMENT PORTAL using Debit Card/Net-Banking/NEFT/RTGS/Credit Card etc.
Click here to open our ONLINE_PAYMENT PORTAL. Call us at 9864044656 for any help regarding ONLINE_PAYMENT PORTAL
---
Contact college office for Scholarship/Educational Loan etc. We provide assistance to our students to get scholarships from various Govt. departments/councils etc.
Also we provide assistance to get Educational Loans by our students. Students should contact our College Office regarding this.
---
Feel free to call us or sms us at 9864044656 regarding any other issue.
---
For Mark-sheet and Degree related enquiry, plz dial 9864013210
---
Students can deposit their fee at the following bank accounts from their native/home places.
(1) STATE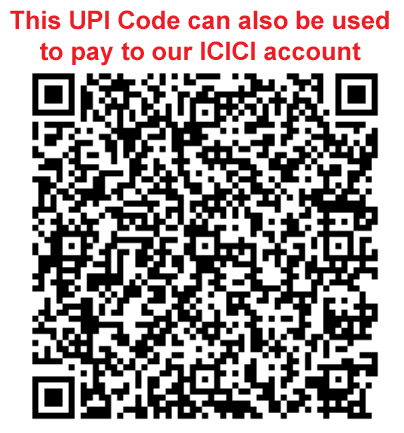 BANK OF INDIA
Account Name: GEA NATIONAL COLLEGE
Account No.40854183131
IFS Code : SBIN0000221
SWIFT Code : SBININBB159
(2) ICICI BANK
Account Name: GEA NATIONAL COLLEGE
Account No.332605000479
IFS Code : ICIC0003326
UPI / VPA : geacollege@icici
After "BANK DEPOSIT", immediately call or WhatsApp us at 9864044656 / 9864013210 and inform us about your payment.
---
College Holidays for the year 2023 (Jan to Dec)
New Year Day :
1st Jan
Magh Bihu :
14th,15th, 16th Jan
Moha Shivaratri :
18th Feb
Holi/Dol Jatra :
6th & 7th Mar
Bohag Bihu :
14th to 16th April
Id-Ul-Fittr :
22nd April
May Day :
1st May
Id-Uz-Zuha :
29th June
Independence Day :
15th Aug
Viswakarma Puja :
18th Sept
Gandhi Jayanti :
2nd Oct
Durga Puja :
20th to 25th Oct
Kali Puja & Diwali :
12th & 13th Nov
Christmas Day :
25th Dec